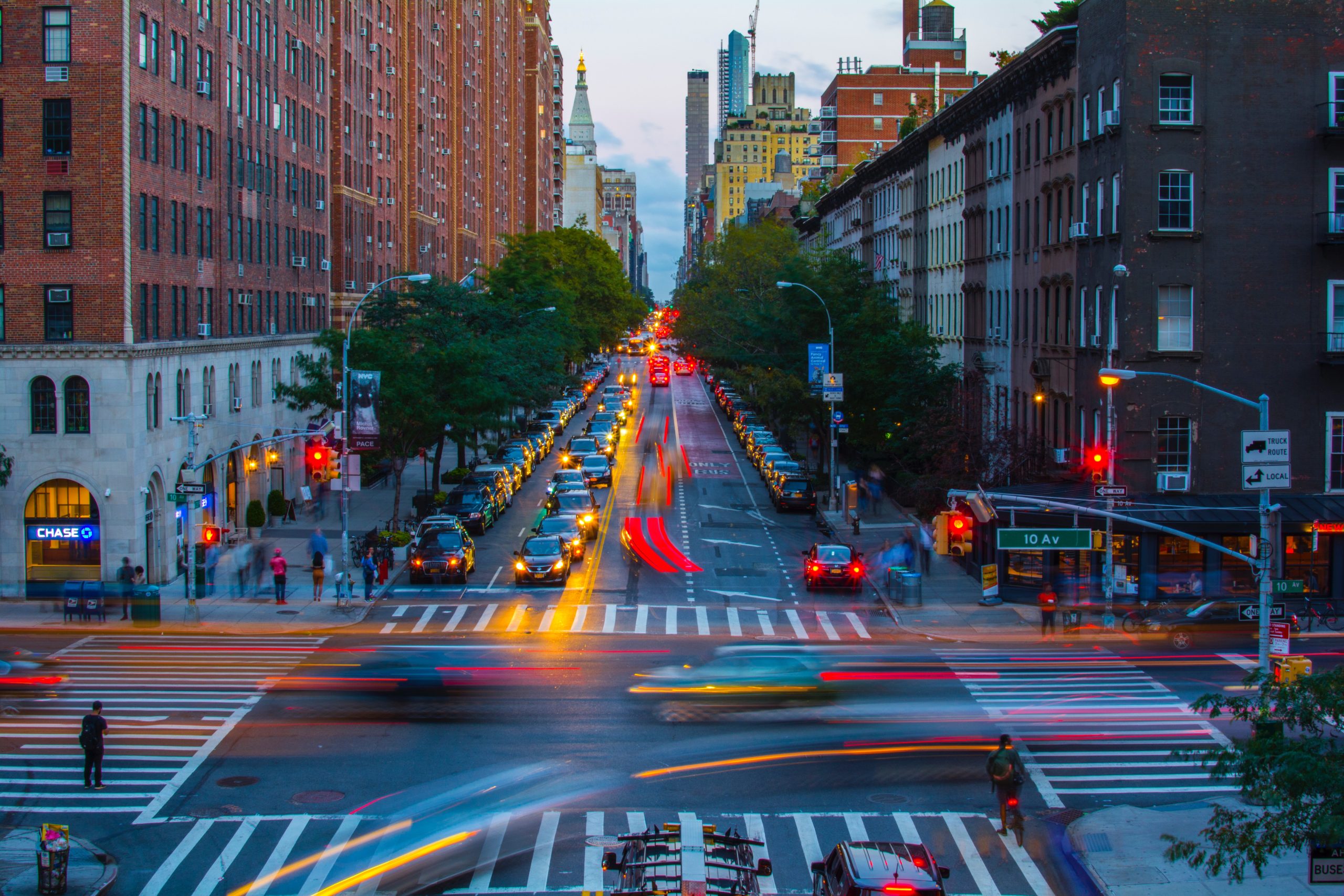 New York Divorces Q&A
If you're seeking an uncontested divorce in New York State, you'll have questions. Here are some answers.
Select a question below. If you can't find the answer you need, reach out – we've spent over 40 years preparing New York divorces, and our friendly paralegals are always here to help.
Yes, you can. If there's no hope of reconciliation, you can divorce quickly and easily without separation time. You don't even have to cite a reason in your divorce papers – just state that you and your spouse have had "Irreconcilable Differences" for at least six months.

If you can't agree to divorce over Irreconcilable Differences, a New York Court will need specific grounds – such as:

Abandonment: your spouse walked out at least one year ago, and you have not lived together since.
Lockout: your spouse forced you out of the house at least one year ago, and has refused to let you back in.
Sexual Abandonment: your spouse has denied you sexual relations for at least one year.
Mental or Physical Cruelty: you can cite at least three acts of cruelty in the last five years – for example, threats, acts of violence or sexual abuse.

Generally, a divorce is uncontested as long as your spouse does not hire a lawyer and spend thousands of dollars to fight the divorce. This would be very expensive for them to do.

It is possible for your spouse to contest the divorce without a lawyer, but that is very difficult and rarely occurs.

No. The Divorce Center has a team of highly trained paralegals who can take care of everything. We'll type your divorce papers according to your instructions, then file documents with the court and see it through to your final decree. You don't need to go to the expense of hiring a lawyer.

Probably not – although the court can call you in if they have any questions regarding your divorce papers. This is why it pays to get professional help from the start. We can make sure everything is filed correctly and goes through without delay – minimizing the chance that you'll be called to appear.

Yes. New York State law allows you to formally separate if you're not ready for full divorce proceedings. A Separation Agreement can address most of the issues you'd cover in a divorce settlement, like child custody, visitation and support – as well as distribution of assets.

The separation agreement must be filed with the County Clerk, in the county where either spouse is currently living. Then one year on, either spouse is free to petition for divorce citing Irreconcilable Differences.

Just keep in mind, you stay legally married under the terms of a Separation Agreement. So if you're looking to remarry, it is not a substitute for divorce.

The process is just the same as any other divorce, except that your documents must state it's a same-sex marriage.

Talk to us and we will explain every step in detail.

We can also help you to dissolve a Civil Union.

Your Separation Agreement is only valid if it's filed with a court here in the state of New York. You should file it immediately in the county where you or your spouse are currently living. Your divorce papers must then be filed in the same county.

The easiest way is to talk to us and let our paralegals take care of everything. But if you prefer to go it alone, this post will give you more information.

Absolutely. Divorce trials are expensive and always cause delays, so working with a skilled mediator is in both your interests.

Yes, we would strongly encourage this! But as above, court is best avoided. For a faster, cheaper, less stressful divorce, you and your spouse should agree terms between you – through mediation if necessary.

Yes. You and your spouse can make your own decisions on matters like child custody, support and visitation, and include the details in your divorce papers. All decisions should be in the best interests of the children.

That's for you and your spouse to decide. Most couples divide their assets fairly, but it can get complicated if there's a lot of money or property at stake – especially if one of you earned more than the other, or one stayed home to raise children. If you can't agree, talk to a mediator first.

No – your spouse must be notified, but you can serve them divorce papers without their signature.

As the plaintiff filing for divorce, you must serve a copy of the divorce papers to your spouse (the defendant) – so it's vital that you know where they live or work.

If you can't locate them, try reaching out to one of these agencies:

If all else fails, you may have to pay an attorney to obtain a court order, allowing them to announce your divorce petition via newspaper ads. This is a lengthy and expensive process, so you should make every effort to locate your spouse before you file for divorce.

We can arrange for a sheriff or private process server to hand-deliver the papers to your spouse. Alternatively, papers can be served by any adult who resides in New York State.

Once papers have been served, New York State law gives your spouse 41 days to respond. If they don't respond, you can move forward to have your divorce granted.

That's not a problem – you can file for divorce in New York if:

You were married in the state and you've personally lived here for the last year; or
You were married elsewhere, and you've personally lived here for the last two years.

You will need to know where you spouse is living, or how to contact them through work. But it doesn't matter if they're in a different state, a different country, or in the US military – we can still process your divorce within 3-5 months.

Typically, an uncontested divorce in New York State will take between 3-5 months.

If it's uncontested, The Divorce Center charges a flat fee of $499. There's an additional fee of $335 that you pay direct to the court – although you may be exempt from this if you receive SSI or public assistance.

If your spouse does not sign the divorce papers, we will arrange for the local sheriff's office to serve them in person. This will incur a small extra charge, usually $25 – $50.

We accept payment by all major credit cards.

Of course – here are some reasons why our clients put their faith in us:

In the last 40 years, we've filed over 250,000 divorces
We don't use lawyers – so your uncontested divorce is only $499
Everything is handled by highly trained paralegals
For over four decades, we've met the standards of the Better Business Bureau
Our work is fully guaranteed – your papers will be accepted by the court
We're easy to deal with – our Divorce Center is right here in NYC
We know everything that can cause a delay, and how to respond when it happens

… So you get a faster, cheaper divorce, backed by a solid reputation and service guarantee.

Make an appointment at our New York City Divorce Center. You'll see how we've devised a fast, adaptable system that will get you the no-hassle divorce you deserve.

Whether we help you in person, or you file your divorce online – we're going to make it easy.

All for just $499.

Visit our NYC Divorce Center, where we'll quickly get things moving. Or if you prefer, you can file for divorce online.
7 DIVORCE CENTERS ACROSSNEW YORK & NEW JERSEY