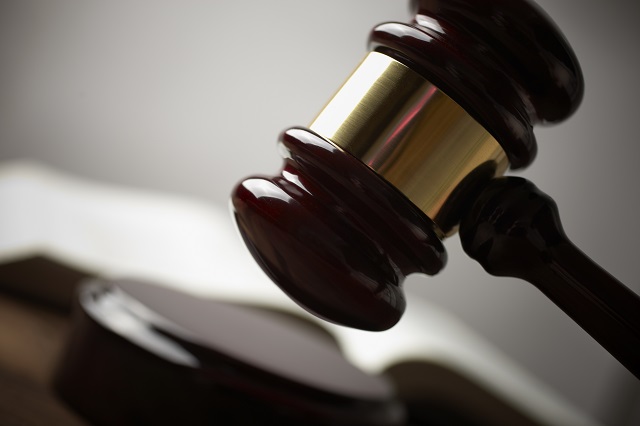 Terrance Howard Breaks Down During Divorce Hearing
The Oscar Nominated actor Terrance Howard separated from his now ex-wife, Michelle Ghent 3 years ago, but even prior to that, the marriage wasn't smooth sailing. On Friday, Howard broke down in court when he was being questioned by Ghent's attorney.
He confessed that his wife threatened to release private and damaging information about him to the press if he didn't sign the divorce agreement in 2012. At that point of time, had she followed through on her threat, it would've ruined Howard's career.
Howard's Side of the Story
According to him, his ex-wife had kept private video and audio recordings of him in intimate settings. She threatened him with these personal files even when they were engaged to be married. Regardless of the threat, the actor still decided to marry her. He repeatedly tried to get those recordings during the course of their marriage but was unsuccessful.
When they finally separated, Ghent forced him to sign the settlement under the threat that she would leak those personal recordings, along with details of his sex life. He admitted that he was "terrified" of her releasing a video that showed him in the most intimate of settings.
The actor broke down once again when Ghent's attorney asked him about the allegations of domestic violence and abuse against several women. He requested recess from the court for a while after that. When questioned about Ghent black eye and her insistence that he abused her, he admitted that he had struck her once out of anger, but never abused her. According to him, any attacks on her were made in self-defense.
Ghent's Version of the Events
According to his ex-wife, Howard frequently abused her. She also has an active restraining order against him. She has repeatedly denied any allegations of blackmail, stating that she never threatened Howard to sign the settlement.
However, there is a recording of her threatening Howard, where she's heard berating him. She also threatened to release potentially embarrassing things as well. This evidence might lend credence to Howard's allegations of blackmail. In the record, Ghent was heard saying that she wants $2 million for the video of him singing bare bodied in their bathroom.
The testimony from Howard concluded on Monday but Ghent wasn't allowed to say her piece. According to the presiding Superior Judge Thomas Lewis, as the lawyers failed to provide a sworn declaration from her, she couldn't testify. Only time will tell what the decision might be.