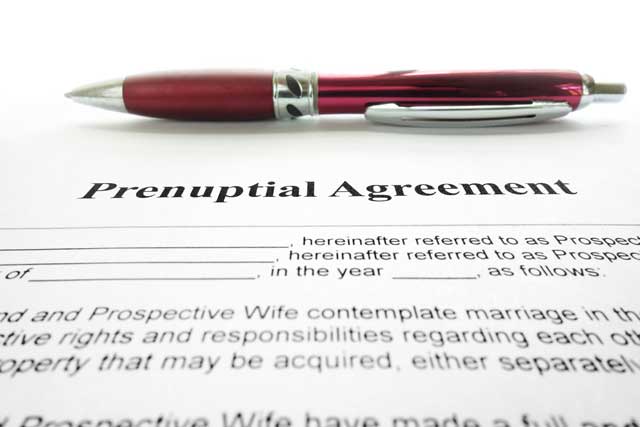 Prenup Lessons from Ben Affleck and Jennifer Garner Divorce
Divorce has been on the cards for the super-couple Affleck and Garner for a while now; the paparazzi have extensively covered the couple's separation. Yet, the news of their split came at an odd time. The couple decided to officially separate precisely on the day after their anniversary, ten years after they got married. The divorce was filed by Garner and according to some, the timing was circumspect.
Considering State Laws

It's clear that their lawyers advised them to wait until they completed ten years of marriage. California state laws presume such marriages to be long-term, which allows better alimony and spousal support arrangements. In essence, the lesser-earning partner can petition for more money and longer support duration.
The couple may have a special clause in their prenuptial agreement that might unlock some monetary benefit after the completion of 10 years of marriage. However, that's mere speculation at this point. The fact of the matter is that Affleck and Garner's lawyers paid very keen attention the state laws when they advised their clients.
Growing numbers

Prenups are becoming increasingly common, especially among higher-earning wealthy people. However, some lawyers believe that they can be beneficial for small business owners as well. According to a survey conducted in 2013, there's been a 63% increase in prenuptial agreements in recent years.
With the recent Supreme Court ruling on same-sex marriages, the number is likely to grow. Many same-sex couples have been together for several years and have established substantial estates of their own. With the legalization of same-sex marriage, the couples might opt for prenups as well.
General Prenup advice

There's much one can learn from celebrity divorces, especially regarding prenuptial agreements. One of the more common clauses in prenups is that upon divorce, the higher-earning partner, will pay a certain fixed amount of money for every year they were together. The amount can vary, with some people agreeing on $5000 a year to some agreeing on $100,000 a year. Most divorce settlements are based on the assets of the wealthier spouse.
Lawyers also suggest that you gain full knowledge of your partner's wealth and assets and take note of what's not included in a prenuptial agreement. It's vital to be completely honest about your assets and wealth on the prenup. You should sign it well before your marriage date. Not being honest about your assets and signing the prenup at the last moment are two of the main reasons why the document doesn't hold up in court.