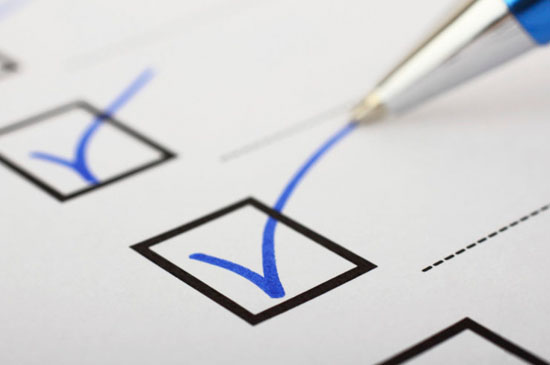 Post-Divorce Financial Checklist
Going through a divorce can be a very trying time and hard on your finances as well. There will be many things to sort out which can make you feel completely overwhelmed. Here is a financial checklist you need to create post your divorce. It gives you some practical steps to efficiently separate your finances and get things on track:
Create a spending plan and monitor your monthly income and expenses against it.
If you are either receiving/paying maintenance, consult your financial advisor on whether your tax withholding needs to be changed.
Change titles on all your assets, such as houses and cars. Don't omit to record changes with your mortgage company.
Obtain personal auto insurance.
Update your financial plan or estate plan.
Prepare new trust documents and Wills.
Make sure you close all joint credit card accounts.
Change the name on your utility bills to reflect the name of who is now responsible.
Change beneficiary names on life insurance, IRA accounts, 401k, and pensions. If you are to continue being the beneficiary of your spouse's policy, the designation would need to be reinstated (unless specified otherwise in your separation agreement).
Close safety deposits and create a new one if needed.
If you have a new mailing address, update it with banks, insurance companies, credit card companies, and the motor vehicle department.
If you change your name post the divorce, you would have to apply for a new Social Security Card, credit cards, passport and driver's license.
Notify your children's school, banks, and stockbroker of your change of name.
Keep your attorney informed of your new contact details; changes in the law may impact your case.
Obtain a copy of your latest credit report – you need to ensure that the accounts you closed have actually been closed and that the file at the credit agency has been updated.
Get a certified copy of your final decree.
Research what your health insurance options are & apply for COBRA if needed. This coverage is temporary, and you'd eventually need your own policy.
Maintain records of receipt/payment of child support, maintenance or alimony, and all other support payments received from or made to your former spouse. (Use bank transfer/check and not cash)
Keep detailed records of your kid's medical costs, including co-pays and insurance claims etc.
Keep handy the Social Security numbers of your children and former spouse. They may be required when you are filing taxes.
Your former spouse might need to sign an IRS Form 8225- this indicates what your agreement is with reference to claiming the children as exemptions.
Consult a financial advisor
Your financial circumstances have likely undergone a change post your divorce. Devise a comprehensive spending plan. If you have received a settlement, take some measures to ensure that it lasts as long as possible.
No matter how savvy you are with handling your finances, you will still need financial & legal advice. Ensure you have an expert helping you with investments, estate planning, taxes and retirement savings, etc.