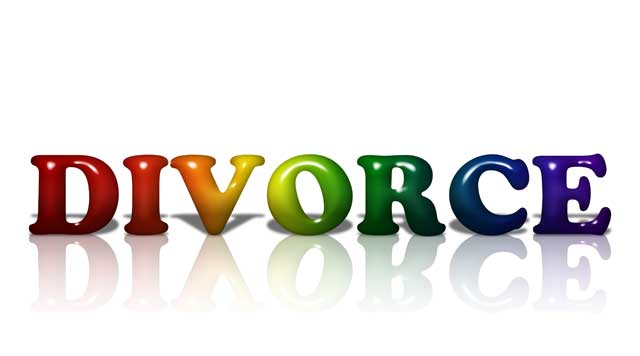 Landmark Same-Sex Marriage Ruling Leads to Same-Sex Divorces
Just days after the landmark ruling by the Supreme Court to legalize same-sex marriage, there was a marked increase in the number of divorces filed. Couples who couldn't divorce their same-sex partners before the ruling now have the legal right to separate. With the passing of the law, same-sex couples are going to face the challenges of divorce as well.
While the problems faced by both straight and same-sex couples are generally the same, divorce between same-sex couples can be a little more complicated. The community property of couples who weren't allowed to marry but lived together for several years comes into question.
If the couples are looking to separate legally, they need to declare the date of marriage. That would show the accumulation of community property during the course of the marriage. In some cases, the situation isn't too complicated and there isn't much accumulation of wealth and property to begin with. However, most lawyers speculate that that's likely to change soon. For example, if a celebrity same-sex couple separated, the distribution of community property might prove to be a hassle.
Common-law marriages

Common-law marriages might also be another thing to consider. They could prove to be an added complication in divorce proceedings. According to the law, same-sex couples who have been together for several years can consider themselves married. However, they must have presented themselves as married to the wider community to be legally considered spouses.
Lawyers often face questions regarding the matter from couples who've been together for ten or twenty years. These couples wonder if they can be considered married under common law. However, the law explicitly requires them to declare their marriage to others.
Recently, the country's first same-sex divorce (since the marriage ruling was granted in El Paso, Texas), took place. The women who were allowed to end their marriage had filed for divorce in October, 2012. Until the Supreme Court ruling, their marriage wasn't recognized in Texas and therefore, they couldn't obtain a divorce. The couple had married in New Hampshire, which allowed same-sex marriage but moved to El Paso.
They are just one of many couples who married in states where same-sex marriage was legal and moved to states where it wasn't permitted. Such couples are now able to separate anywhere in the U.S. It is apparent that in the days to come, there might be a significant rise in a number of same-sex divorce cases all over the United States.