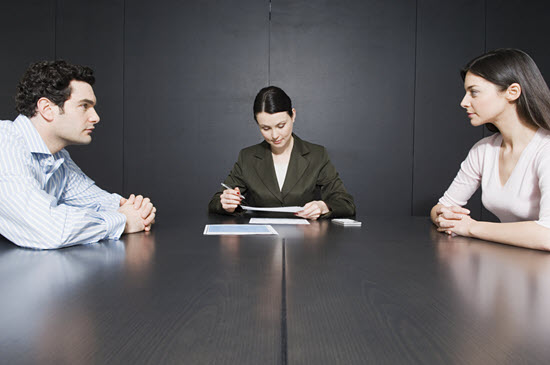 Is Divorce Mediation Right for You?
A divorce is a difficult time for everyone involved, regardless of the circumstance. People don't take this decision lightly and usually want an uncontested separation from their partner. Differences in opinion, resentment, and lack of proper communication can make this process even more difficult. Some proceedings last much longer than they need to because of arguments or disagreements. A qualified, experienced divorce mediator can help resolve these differences.
Who is a Divorce Mediator?
A mediator is a neutral third-party professional and their primary role is to ensure all negotiations are carried out smoothly, helping couples separate in a cost-effective manner.  They don't provide legal advice as their skills lie in conflict resolution. Mediators aren't counselors so they don't help resolve differences in order to prevent a divorce. Their role is just to make these proceedings easier. Here's what a mediator can help with:
Distributing financial assets
Child custody agreements
Child/spousal support payments
Taxes
Retirement funds
They ensure both parties take an impartial look at all points discussed to arrive at a fair solution. They can be a worthwhile investment, speeding up a divorce process and reducing the expenses involved.
Do You Need a Mediator?
Most people consider a mediator an additional expense over lawyers and legal fees but they provide a valuable service. Hiring one can help save a lot of money during divorce proceedings. Here are some facts you must know about this profession:
Staying on good terms with spouse – One of the biggest benefits of hiring a mediator is that it allows you to stay on good terms with your spouse. As most arguments or conflicts are resolved by the end of negotiations, your relationship ends on an amicable note. This lessens the impact on children, leads to more cooperation, and can even help exes become friends.
Saves money – Negotiations can take a lot of time without a good mediator, especially during a contested divorce. Every session with a lawyer costs money so resolving most differences with a more affordable mediator before discussing your decisions with a lawyer can help save some money. Mediators usually require one or two sessions to help resolve conflicts in simple divorces. They might need more time for complex, contested divorces.
Divorce mediation after divorce – Post-divorce mediation is possible and beneficial, helping a couple resolve lingering problems or carry out renegotiations of certain legal arrangements. Mediation after divorce ensures all urgent problems are resolved quickly without matters escalating to another legal case.
Will Mediators Help Your Case?
As you can see, there are many reasons why people should consider divorce mediators. You need to work with them to get good results and go through negotiations quickly. Mediation is more likely to be successful if the divorce decision is mutual, there's no room reconciliation, both spouses are good parents, and both people involved have a good understanding of their financial situation. It can be a little more difficult if there's abuse, alcoholism, drug addiction, and other such factors involved. In such cases, mediators can't help.