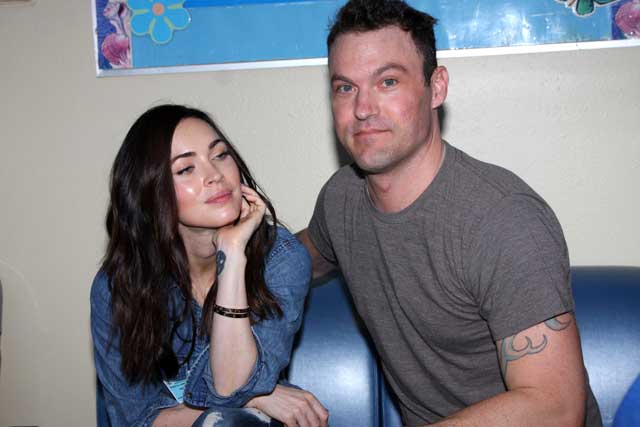 Brian Green asks for Spousal Support
Whether or not people were surprised by the split between Megan Fox and Brian Green, most would've predicted that Green would ask for spousal support. That's exactly what has happened. The documentation leaked to the press showed a check-mark against spousal support payable to the respondent. It was obvious that Fox would have to pay spousal support as Green hasn't been working enough to support himself for the past few months.
Last December, the couple got into an accident. A drunk driver collided with their car at 50mph. The force of the accident was enough for the bags to deploy. It was reported that both Fox and Green escaped the accident relatively unscathed. Later it became apparent that Green wasn't so lucky.
He suffered from repeated bouts of vertigo after the accident that has seriously hampered his career. According to some sources, it's reported that the vertigo is severe and often times, Green was forced to stay in bed. The fact that his ability to work is compromised would get him spousal support.
So far, all evidence suggests that the split has been amicable. While Fox filed for divorce, the couple is still living under one roof and taking care of their sons. They would most likely continue to handle the divorce reasonably.
While Green's ability to work has been compromised, Fox continues to be successful and has several projects lined up. There's quite a bit of income and wealth disparity between the two, with Fox worth close to $5 million and her soon-to-be ex with only $3 million to his name. This figure would most likely stay still as Green is unable to work, while Fox's wealth would continue to grow.
Divorce has been on the cards for a while
The couple has been sparking rumors of divorce for a while. The first hint of discord surfaced when Green appeared on Bravo TVs Flipping Out. There was no sign of Fox and the home that was being renovated was put on sale shortly after.
According to reports, Green was displeased that his wife was obsessed with getting new roles and wanted her to spend some time with him and the children. They argued often over Fox's career. The relationship ended completely after Fox filed for divorce. The couple has been together for 11 years, have 2 children, and have been married since 2010.