Child Custody, Child Support And Visitation During A Divorce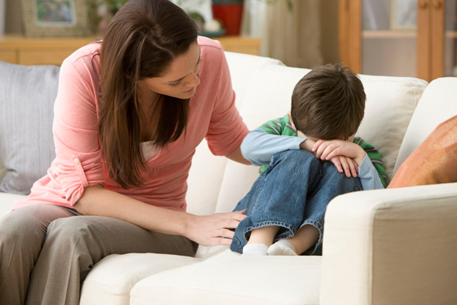 Making choices about child custody, child support and parenting time is a very hard decision to make. Even when going through such an emotional event, parents must work together and come up with a plan for custody arrangements, visitation and child support. Talk to each other and ultimately see what factors will best suit your child's needs; such as each parent's pre-existing relationship with the child, parent's work schedule, and your child's medical needs.
If the divorcing couple cannot come up with an arrangement for the child, you can open a case with family court in New York and the Judge can order an arrangement that will work for the child. This will include custody, joint legal custody, child support and visitations. Keep in mind the Judge will make a decision based on what is reasonable for your family.
When considering your child custody options, it is important to recognize that in New York, child custody arrangements generally consist of two parts:
1. Where your child will reside/spend time
2. Decision making as to how your child will be raised and cared for.
New York Child Custody Options
Joint Legal Custody—When filing for joint legal custody this simply means that both parents are responsible for making joint decisions for their children on major issues such as health, education, and general welfare. It doesn't matter which parent the child lives with; both parents must agree on the decisions together for the child's best interest.
Sole Legal and Physical Custody— The meaning for sole legal custody is that the parent who has the child will have the right to make decisions concerning the child's upbringing, such as education, medical care and religion without the need to consult with or notify the noncustodial parent. Sole physical custody also known as residential custody means the child lives with one parent and visits the other. When a parent is granted sole custody, it means she or he has both legal and physical custody of the child.
Child Support
Child support is a way for the noncustodial parent to care for their child. Child support is to cover housing, food, and clothing but as all parents know, the costs of raising a child involve more than just these basic needs. The non-custodial parent contributes to these expenses by making a cash payment to the custodial parent. With the cash support the child will be able to have a healthy life.
General Questions
What is the maximum age to pay Child Support?
In New York State any child under the age of 21 are eligible for child support.
How much child support will I need to pay? How much can I receive?
When filing for an uncontested divorce and cannot agree on the amount of child support you are obligated to pay or that you will receive in child support is calculated using the New York Child Support Guidelines. The Court uses a formula to determine the amount of child support you should pay. It is best if you use this amount for your child support Below is a calculator to help you figure out the approximate amount of Child Support.
1 Child = 17%
2 Children = 25%
3 Children = 29%
4 Children = 31%
5 or more = 35%
What if we have a Court Order awarding child support?
If a Court Order already exist, we will include it with your divorce documents and incorporate the terms indicated on the order.
What if my child is under 21 and no longer lives at home, is child support necessary?
When a child is on there own and no longer financially depending on the parents or if they are emancipated, child support is no longer required even if they are under 21.
When is child support paid?
Payments can be made every week, bi weekly (every two weeks) or monthly. Child support can be paid directly to the parent who has custody of the child or it can also be garnished from the non-custodial parent wages through the Child Support Services of the Support Collection Unit.
What if I am unemployed, would I still have to pay child support?
In New York State the minimum support will be reduced to $25.00 per month or you can choose not to include a specific amount of child support.